Date:
Fri, 16/12/2011 - 10:23
-
Mon, 19/12/2011 - 10:23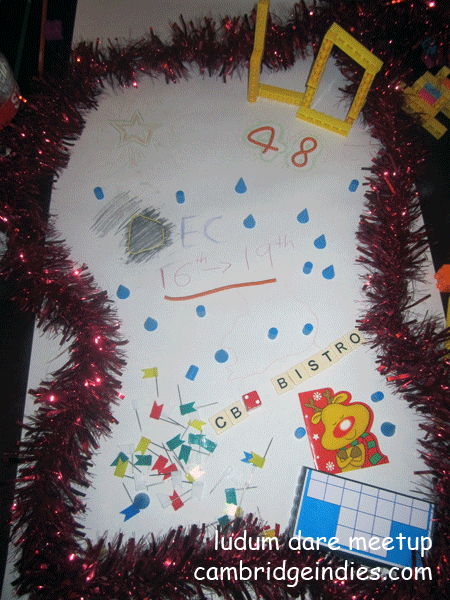 Ludum dare 22 is almost upon us (16th->19th December), and once again we'll be hosting a gathering at CB2 Bistro in Cambridge, UK. There's food, drink, and plenty of space for laptops. Come and join us!
We can have up to 2 people stay over at our place, if someone wants to come visit for it. Just let me know - first come first served. Other than that, there's a hostel.
So, who's coming?